Dr. Ghavami's Flash Recovery® Breast Augmentation Surgery Cuts Recovery Time Down to Hours; Appeals to Celebrities, CEOs, Foreign Leaders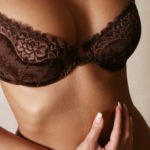 The benefits of Dr. Ghavami's innovative Flash Recovery® Breast Augmentation procedure are undeniable. Not only is the surgery typically performed in less than 30 minutes using less invasive surgical techniques, but the recovery period involves minimal discomfort — and the recovery time is shortened from days to just hours!
Why Flash Recovery Breast Augmentation Has Gained Popularity
Dr. Ghavami's Flash Recovery Breast Augmentation surgery is an advanced surgical approach that is less invasive than traditional breast augmentation performed more widely worldwide, causing significantly less trauma to the body and bleeding — both during surgery and in recovery.
The surgical method is unique because, unlike traditional breast augmentation where the breast tissue is often torn and the surrounding muscle and rib cage is often injured by blunt dissection, Flash Recovery breast augmentation uses only cautery (heat) dissection to create a pocket for the breast implant under the chest muscle before any bleeding is ever allowed. Bleeding is controlled through cauterizing the blood vessels before each move in pocket creation, which prevents blood and bruising from affecting the ribs, muscles and breast tissue. When blood does not leave the vessels, pain signals from internal bruising are never sent.
A Quick and Comfortable Recovery, with No Bandages
Since there is no need to control bleeding or swelling after Flash Recovery Breast Augmentation, there is no need for patients to wear uncomfortable, constricting compression bandages or wraps, as they heal. Instead, Dr. Ghavami places them in only a surgical bra that they can easily take on and off for bathing.
The recovery period for the Flash Recovery Breast Augmentation procedure is also less painful and debilitating. Patients can even raise their arms above their head just hours after going under the knife — a near impossibility after traditional breast augmentation surgery! And any discomfort the patient feels is usually managed with ibuprofen, instead of strong prescription pain medication. In addition, drains are not used.
The Media Buzz over Dr. Ghavami's Exciting Surgical Technique
Dr. Ghavami has been invited to talk about his trademarked Flash Recovery Breast Augmentation surgery on TV spots for The Doctors, The Ricki Lake Show, NBC news and Telemundo. He has also been interviewed by countless news and magazine sources. Not only is this quick-recovery breast augmentation great for jet-setting celebrities, it's also ideal for anyone who has a busy schedule that can't accommodate a long recovery period, or those with a big event coming up — even days later! Now these patients have the option of having fuller, sexier breasts without the wait or the hassle!
To learn more about Dr. Ghavami's Flash Recovery breast augmentation procedure, schedule a private consultation with him by calling Ghavami Plastic Surgery at (310) 275-1959.