Rhinoplasty: Not a One-Size-Fits-All Procedure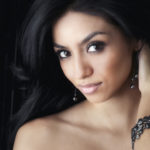 Although rhinoplasty is one of the most popular plastic surgery procedures performed today, its complexity should not be underestimated. Above all else, potential patients (and rhinoplasty surgeons) should understand that there is no "cookie cutter" or "one-size-fits-all" solution for rhinoplasty, as each patient and nose is unique.
Dr. Ashkan Ghavami is a respected plastic surgeon in Beverly Hills who is sought out by men and women from all over the country (and beyond) who desire a natural-looking and beautiful nose. In this blog post, Dr. Ghavami discusses how he customizes each procedure to ensure successful results.
How Dr. Ghavami Performs Rhinoplasty
Dr. Ghavami sees patients of all backgrounds and ethnicities and he does his utmost to honor each patient's individuality. He accomplishes this by creating a treatment plan that is tailored to the specific needs of the patient and their unique personality. When meeting with a patient, Dr. Ghavami discusses with them their aesthetic concerns and goals. A thorough understanding of the patient's nose and facial anatomy, as well as their preferences, are key to preserving or enhancing their unique "look" as best possible.
During the actual procedure, Dr. Ghavami uses meticulous techniques that he has refined over the course of his many years of training and practice.
How to Ensure Successful Results
The most important thing you can do to ensure beautiful and successful results from rhinoplasty is to work with a highly qualified surgeon. And with Dr. Ghavami, you could not be in better hands. He has performed hundreds of rhinoplasty procedures over the course of his career and completed extensive specialized training in rhinoplasty through one of the nation's most renowned plastic surgery training programs. Dr. Ghavami's techniques and concepts in rhinoplasty have been published in numerous textbooks and peer-reviewed articles. These qualifications make Dr. Ghavami one of the nation's leading authorities in rhinoplasty. When you browse through his before-and-after rhinoplasty gallery, you will notice that each nose is different from the next, as each works to enhance the patient's unique beauty.
To discuss rhinoplasty with a board-certified plastic surgeon, please schedule a consultation with Dr. Ghavami. Contact his Beverly Hills practice by calling (310) 275-1959 today.