Can You Combine Plastic Surgery Procedures?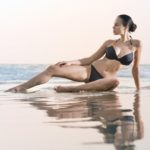 Some types of plastic surgery procedures can be combined. However, there are many factors that can determine how safe a combination procedure is and what the benefits will be for the patient.
In this post, Beverly Hills plastic surgeon Dr. Ashkan Ghavami discusses when it is safe to combine plastic surgery procedures into one operation.
Choose the Right Surgeon
You can significantly reduce the risk of complications by choosing a board-certified plastic surgeon. Furthermore, you should have your procedure performed at an accredited surgery center.
Your plastic surgeon will also evaluate your health before determining whether a combination procedure is safe. If you meet all of these conditions, a combination procedure can offer several benefits.
More Efficient
The most obvious benefit of a combination procedure is efficiency. You only need to schedule one surgery, get anesthesia one time, and have a single recovery period.
Your body can recover from multiple procedures at once, so you may need to take less time off of work.
Increased efficiency can also lead to cost reductions. You may need to spend less time consulting with your surgeon, you'll only need one anesthetist, and you'll only need a single hospital bed instead of one for each procedure.
Dramatic Results
Getting two or more procedures at once gives you more dramatic results in less time. This is a major selling point for people that want to transform their appearance as quickly as possible.
If you want to address pregnancy-related changes to your body, combination procedures can enhance multiple areas of your body at once. The "mommy makeover" is a popular combination procedure, which generally involves a tummy, liposuction, and breast lift or augmentation in a single operation.
Patients who've experienced extreme weight loss can also benefit from combination procedures. You may want to tighten up loose skin in several places — the upper arms, thighs, and abdomen are commonly targeted in these cases.
Ask Your Plastic Surgeon
Your plastic surgeon will need to meet with you, go over your medical history, and determine what your expectations are before deciding whether you'd benefit from combining two or more cosmetic procedures.
To schedule your consultation with Dr. Ghavami at our Beverly Hills plastic surgery office, call (310) 275-1959 or email us today.