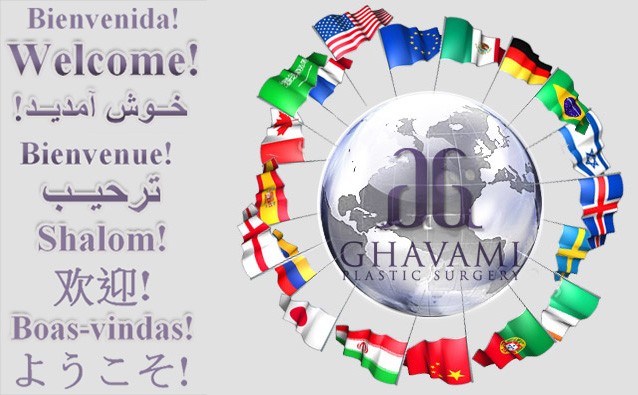 We are thrilled to have such ethnically diverse patients at Ghavami Plastic Surgery coming from all over the globe to Beverly Hills, California. As you may already have found, Dr. Ghavami is a specialist in Ethnic Plastic Surgery and we celebrate the diverse features distinct to people from around the world. Retaining your ethnic beauty while creating aesthetic balance and harmony is a key principle taught by Dr. Ashkan Ghavami throughout his numerous textbook chapters, articles, and lectures on ethnic plastic surgery. Patients have chosen Ghavami Plastic Surgery for their aesthetic surgery desires from the corners of the globe such as: Canada, the UK, France, Spain, Saudi Arabia, Dubai, Iran, Australia, Japan, China, and Mexico, to name just a few. To accommodate our out of town patients we offer a virtual consultation prior to surgery as well as comprehensive concierge plastic surgery services. Below you will find information that describes the typical process leading to your surgery day and beyond! Once again, welcome to Ghavami Plastic Surgery!

STEP ONE: EMAIL YOUR REQUESTS, PHOTOS & NECESSARY FORMS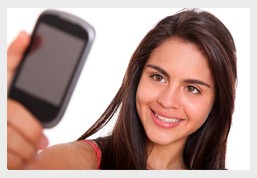 The first step is to contact us by filling out the form on this page or emailing Office@GhavamiPlasticSurgery.Com Instructions will be sent to you by our Front Office Patient Coordinators. Please submit recent photos that are standardized to match the views found in our Photo Gallery for your chosen procedure(s). All photos should be taken against a solid background. Someone else should take these photos for you. Make sure your photos have good lighting, in a well-lit room, in front of a solid, light-colored wall without any distractions in the background. We require front facing view, side view, and slightly turned view (3/4 or oblique view). For body contouring we also require a full view of the back and buttock, as well as, a side view while you are bending on to see skin laxity in the abdomen. Our Front Office Patient Coordinator can be reached by phone and/or email to assist you further in the Virtual Consultation scheduling process. These photos are kept strictly confidential.
STEP TWO: VIRTUAL CONSULTATION (PHONE, ZOOM OR SKYPE)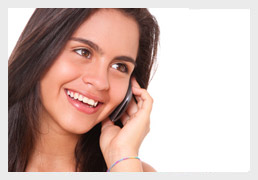 Our Front Office Patient Coordinator will assist you in setting up a Virtual consultation with Dr. Ghavami or one of our experienced Patient Care Consultants at a specific time. Please contact our office to obtain the cost of a Virtual Consultation. Appointments are booked well in advance. During the Virtual consultation you will be able to discuss your concerns to give Dr. Ghavami a better understanding of what your surgical goals are. You also have the option of doing a phone or Virtual consult with your Patient Care Consultant at a reduced rate. You will be provided with a surgical assessment and preliminary plan of treatment. Your Patient Care Consultant will discuss a surgery cost estimate, along with financing options if you are interested in making monthly payments to Care Credit or Alphaeon Financing. (Please note that your final assessment and surgery cost will be confirmed upon your in-person visit with Dr. Ghavami.)
STEP THREE: SCHEDULING YOUR SURGERY
Once you have decided to proceed with your surgery, our Patient Care Consultant will help you schedule your initial In-Person visit, surgery date, and post-operative visits. All scheduling will be discussed with your experienced Patient Care Consultant. A non-refundable deposit of $2000 will be required to book your surgery. You may request to be placed on a Cancellation List should a sooner date be available for surgery. Occasionally we have last minute cancellations, and we may be able to accommodate you sooner than this time frame.
Once your surgery is scheduled you will receive a pre-operative email containing information on how to prepare and plan for your procedure. Patient safety is our main priority, so we will require preoperative lab work and in some cases a medical clearance from your primary care physician prior to your surgery. We will provide you with specific details during your consultation. Our staff will gladly assist you with accommodations, aftercare, and make recommendations for local hotels and/or activities during your stay in Beverly Hills/Los Angeles.
POST-OPERATIVE RECOVERY CARE
AFTER YOUR SURGERY
Depending on your surgical treatment plan, we ask our patients to arrive early and stay a certain number of days following your surgery. We require that our out-of-town patients bring a responsible Adult to accompany them to and from surgery. For an additional cost, nursing or after care facilities may also provide transportation and medical care as well. Our Patient Care Consultant can help arrange your transportation, stay at an aftercare facility, hotel, or nursing care. Aftercare facilities will ease and enhance your surgical experience, as they offer private accommodations complete with nursing care. Private transportation is also included (gurney transportation is an additional cost). (Please note that all fees associated with after-care facilities are separate and independent of Ghavami Plastic Surgery.)
LOCAL AIRPORTS
Los Angeles International (LAX) and Burbank (BUR). Both are within 20 miles of Beverly Hills, CA.
LOCAL ACCOMMODATIONS