Renuva for Facial Volume
in Beverly Hills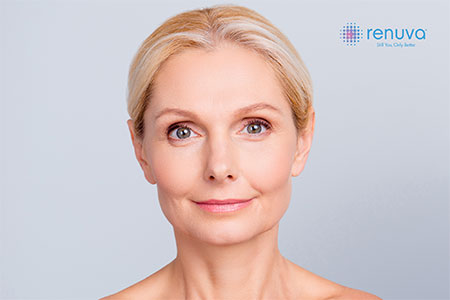 Natural aging catches up to most people in their late 30s and 40s, but the changes to your skin start one to two decades earlier. Your body stops generating new fat cells and decreases collagen production starting in your early 20s. Lower amounts of collagen, fat cells, elastin, and hyaluronic acid mean wrinkles, volume loss, and thin, crepey skin. Until now, the only way to restore lost volume from fat loss was hyaluronic fillers that cause filler fatigue over time and invasive fat transfer involving liposuction to harvest fat. Renuva is a revolutionary injectable that provides the building blocks for new fat to restore smooth face and body contours.
Dr. Ashkan Ghavami is a world-renowned, board-certified plastic surgeon offering Renuva at Ghavami Plastic Surgery in Beverly Hills, California. He is the preferred plastic surgeon for celebrities and is sought out by colleagues and patients for his knowledge and surgical techniques.
What Is Renuva?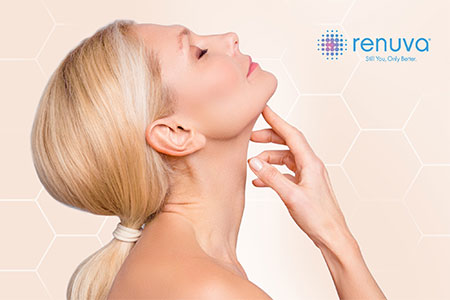 Renuva is an FDA-approved injectable made with a biocompatible agent found naturally in your fat composition. It has passed stringent safety tests and regulations by the U.S. Food & Drug Administration. Renuva contains growth factors, proteins, and collagen, like natural fat. When injected by a board-certified plastic surgeon, Renuva restores lost facial volume and refines contour irregularities, such as dips in the hips.
This injectable can be used anywhere fat exists. Renuva introduces a matrix shaped like a honeycomb in the treated area, and the body fills in the gaps with new fat cells about three months after the treatment. The new fat gradually eliminates the injected material, leaving patients with long-lasting, voluminous results made with their own tissues.
Renuva is a one-of-a-kind product that harnesses your body's ability to repair cells to restore a healthy, youthful appearance without filler fatigue. Filler fatigue happens after long-term use of hyaluronic acid. Hyaluronic acid binds to moisture and pulls in water from surrounding tissues, causing a puffy or swollen appearance that can be confused with looking "overdone." Renuva relies on your body's healing properties and provides results for as long as natural fat survives (about 10 years), meaning maintenance treatments are few and far between.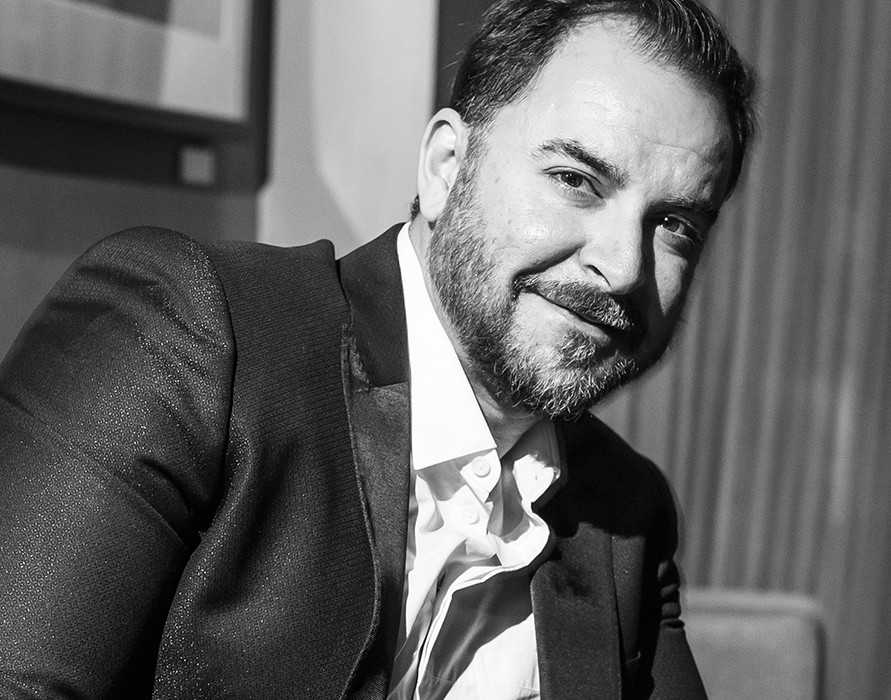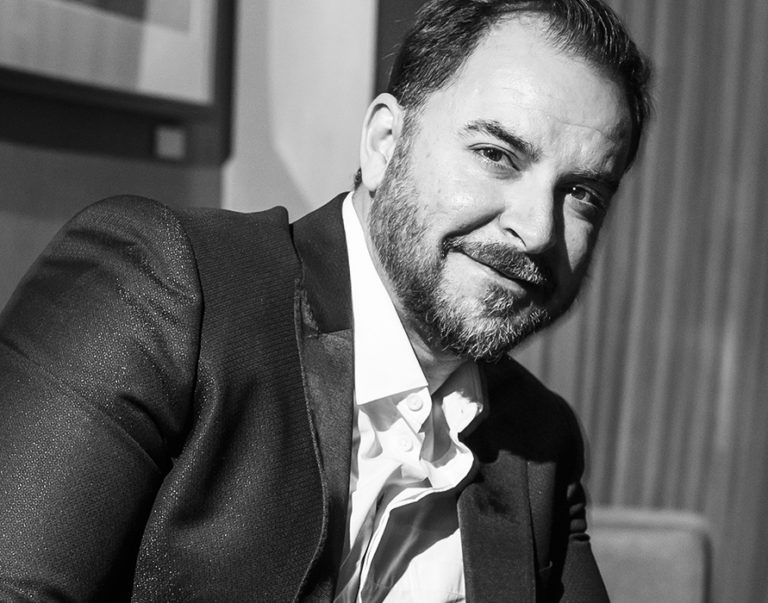 In The Media
PREMIER Surgeon and authority
Ashkan Ghavami, MD

Board Certified Plastic Surgeon
World-Renowned Plastic Surgeon, with an impressive secret roster of celebrity patients worldwide. Dr. Ghavami is frequently asked to appear in the media to talk about cosmetic enhancement. Visit our "Media" page to watch clips of his appearances.








What Skin Concerns Does Renuva Treat?
This injectable can be used on the face and body for cosmetic concerns related to fat loss, including:
Temples
Cheeks
Nasolabial folds around the nose and mouth
Neck
Decolletage
Hands
Breasts
Hips
Buttocks
Renuva can rejuvenate the hands, improving crepey skin, and neck treatment can address a "turkey wattle" appearance.
Benefits of Renuva
Before Renuva, the most effective treatment for fat loss was fat grafting, such as facial fat transfer. Fat grafting requires harvesting fat cells from another part of the body, purifying the fat, and reinjecting the cells into the treated area. Liposuction is an invasive procedure requiring a recovery, compression garment, and, sometimes, surgical drains. Renuva offers fat restoration with no downtime, except for exercise limitations for 24 hours.
Renuva is an alternative to small-volume fat grafting and an excellent way for people who do not have enough fat to harvest or don't want invasive surgery to achieve their cosmetic goals.
The results from Renuva treatments last as long as the natural lifecycle of fat cells, which could be up to 10 years or longer.
Learn More About Renuva at Ghavami Plastic Surgery
Dr. Ghavami was selected to offer Renuva in Beverly Hills by a team of medical regulatory professionals by Renuva. This injectable is only available from approved plastic surgeons and expert injectors in select cities.
Learn more about Renuva by scheduling a consultation at Ghavami Plastic Surgery. Contact our Beverly Hills, California, office at (310) 275-1959.