MICRONEEDLING WITH PRP

Beverly Hills & Los Angeles
More and more, people are looking for ways to maintain the health and beauty of their skin without invasive surgical procedures. Beverly Hills plastic surgeon Dr. Ashkan Ghavami hears this concern from his patients regularly, and is proud to offer an innovative procedure that delivers excellent results without the need of surgery or downtime. Microneedling with PRP (platelet-rich plasma) combines the best of two leading-edge treatments to address common age and sun-damage related issues. The treatment uses the body's own healing process to rejuvenate the skin, creating a younger, softer complexion.
The results from microneedling are stunning, which is why it's no surprise more people are choosing the treatment, including celebrities! Amber Rose, Ashley Martelle, Val Mercado and, most recently, Iggy Izalea have turned to Dr. Ghavami to enhance their appearance through microneedling with PRP. Whether you want to refresh your skin or dramatically enhance your appearance, we invite you to learn more about microneedling with PRP.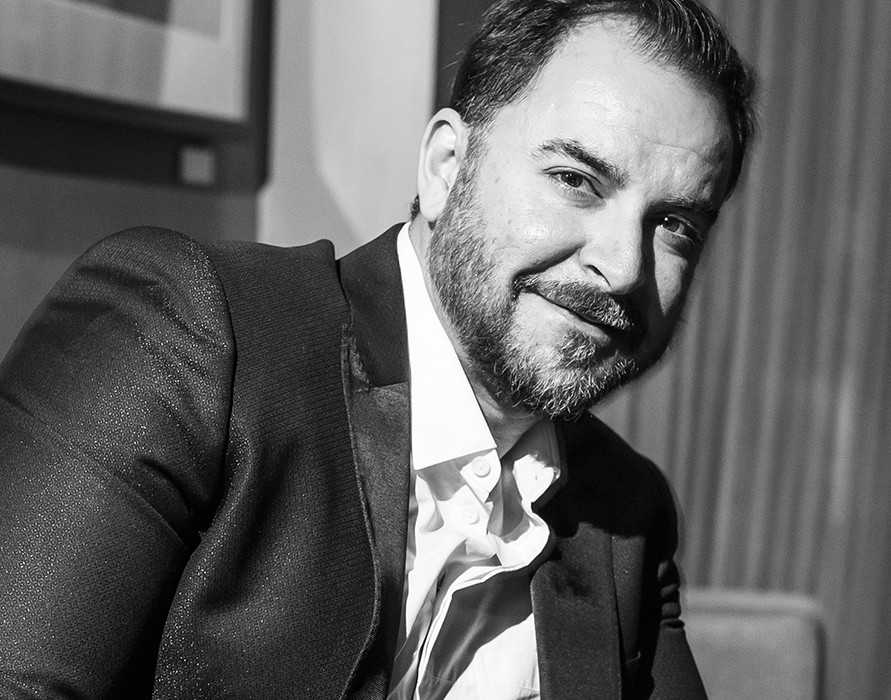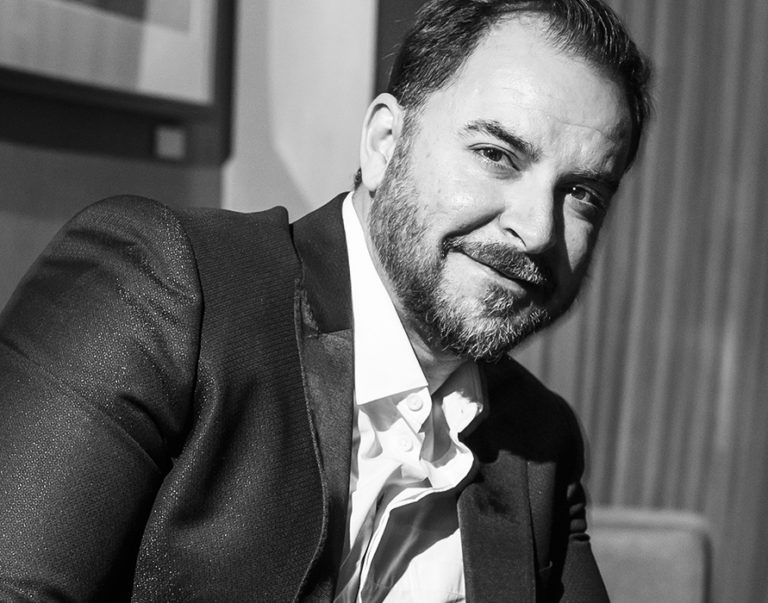 In The Media
PREMIER Surgeon and authority
Ashkan Ghavami, MD

Board Certified Plastic Surgeon
World-Renowned Plastic Surgeon, with an impressive secret roster of celebrity patients worldwide. Dr. Ghavami is frequently asked to appear in the media to talk about cosmetic enhancement. Visit our "Media" page to watch clips of his appearances.








About Microneedling with PRP
Microneedling, also known as collagen induction therapy (CIT) is a minimally invasive treatment where hundreds of microchannels are created in the outer layers of the skin with multiple tiny needles. This process stimulates the body's natural healing process, promoting collagen growth. As a result, skin becomes firmer, reducing the appearance of fine lines, blemishes and acne scars.
While microneedling has proven to be an effective method for skin rejuvenation in its own right, advances in skin treatment have made it possible to enhance the procedure with platelet-rich plasma (PRP). Platelet-rich plasma is found in the blood and contains platelets and growth factor that help tissues heal and generate new cells. These growth factors speed up your body's healing process and stimulate new collagen growth. The PRP injected via microneedling gives your body's collagen regeneration process a jumpstart. The result is healthier skin that looks tighter, younger and more beautiful.
AM I A CANDIDATE FOR MICRONEEDLING WITH PRP TREATMENT?
Microneedling with PRP can be used on the face, arms, chest, neck, hands, abdomen, back and legs. Ideal candidates for PRP treatment are those who wish to:
Improve the appearance of fine lines and wrinkles
Improve the appearance of acne scars
Tighten and tone sagging skin
Improve the appearance of skin tone
Minimize pores and blemishes
Restore collagen and volume loss
Improve the appearance of dark circles under the eyes
Improve the appearance of redness caused by rosacea
MICRONEEDLING TREATMENT DETAILS
Microneedling with PRP can take anywhere from 20 minutes to an hour to complete, depending on the size of the treatment area. Once you arrive at Dr. Ghavami's office, you will be taken to a private room where your skin will be prepared for treatment. Your skin will be thoroughly cleaned, and a topical numbing cream will be applied to increase your comfort during the procedure. Your blood will be drawn and placed into a two-stage centrifuge and spun to separate the red blood cells, white blood cells and plasma, only leaving behind the platelet-rich plasma. This platelet-rich plasma is then injected back into your skin though tiny punctures. To do this, Dr. Ghavami uses the MicroPen, an advanced microneedling device that allows the doctor to control the depth at which the needles will penetrate the skin for each patient.
Following treatment, your skin will be slightly red and mildly swollen for the first one to two days. For the first two days you will need to gently wash the treatment area with only bottled water and avoid sun exposure. There is no downtime with microneedling and you can resume your normal routine immediately after treatment. You will begin to notice an improvement in your skin within two to four weeks.
PRP Microneedling Frequently Asked Questions
DOES MICRONEEDLING WITH PRP HURT?
Our patients usually tolerate microneedling very well, noting only a mild prickling sensation or a pinch from the blood draw. We can apply a topical numbing cream to the treatment area for your comfort.
ARE THERE ANY AFTEREFFECTS?
Your skin may be mildly flaky or dry following treatment. Milia, or small white bumps, may appear in the treated area. You may have temporary redness (similar to a mild sunburn) for three or four days. Any freckles in the treated area may lighten and/or disappear in the treated area; this may be temporary or permanent. In rare cases, small scabs or areas of hyperpigmentation can form.
WHAT ARE THE RISKS OF MICRONEEDLING?
Microneedling with PRP has a low risk of serious side effects. Potential complications can include itching, bruising, discomfort, infection, swelling and permanent scarring.
HOW CAN I BEST PREPARE FOR TREATMENT?
In anticipation of your treatment, refrain from taking any medications that could thin your blood, including Advil, aspirin and Excedrin, as well as Vitamin E, omega-3 fatty acids and fish oil for two to seven days before treatment.
Drink plenty of water the day before and the day of treatment, and eat before your appointment. Do not drink alcohol prior to your appointment. If you develop a fever, rash, blemish or infection in the target treatment area, please contact us to postpone your treatment.
SHOULD I USE AT HOME MICRONEEDLING DEVICES?
Dr. Ghavami and our team generally discourage the use of at-home microneedling devices. The needles on at-home devices are too short to penetrate the deeper layers of the skin and get great results. Also, there is a risk that the use of these devices could lead to infection and other complications. Professional microneedling treatment is the safer and more predictable way to get the results you want.
WHO IS NOT A GOOD CANDIDATE FOR MICRONEEDLING WITH PRP?
We do not recommend microneedling with PRP for individuals who:
Have used Accutane within the previous six months
Have active skin infections or open wounds
Are pregnant
Are prone to keloid scars
If you have a history of cold sores, microneedling treatment could cause a flare-up.
CAN I EXERCISE AFTER MY TREATMENT?
We strongly encourage you to refrain from strenuous exercise for 24 hours following your treatment.
CAN I SUNBATH AFTER TREATMENT?
Direct sun exposure, tanning beds and sunless tanning products should be avoided for up to five days after treatment. Once the post-treatment redness and flaking have subsided, you can resume sunbathing or sunless tanning. (Keep in mind it is always wise to protect your skin against sun damage by applying sunblock.)
WHEN WILL I NOTICE MY RESULTS?
It can take up to four weeks to see an improvement in the treated skin. Remember, you must allow time for cellular turnover and your body's production of collagen (these processes do not occur overnight).
HOW OFTEN DO I NEED REPEAT TREATMENTS?
We generally recommend maintenance treatments every six months. However, this can vary by patient. We will discuss maintenance with you during your consultation.
HOW CAN I EXTEND THE LONGEVITY OF MY RESULTS?
Taking good care of your body can help you prolong the new glow to your skin. We recommend following a balanced diet, staying well-hydrated and getting plenty of rest. Do not smoke or drink excessive amounts of alcohol. Sun protection is always important, especially in Southern California, so we recommend applying sunblock whenever going outside.