FACELIFT

Beverly Hills & Los Angeles
Our understanding of facial aging is improving every day. Rather than simply lifting, advanced techniques shape and contour the face by reshaping exiting volume (fat, muscle, and ligaments). In time, facial soft tissue and fat deflation, gravity, muscle changes, sun exposure, and the stresses of daily life take their toll on our faces. As a result, deep creases appear beside the mouth, the jaw line slackens with deflated fat compartments and loose muscle, and folds and fat deposits appear throughout the neck.
How a Facelift Works
Facelift procedures counteract these problems by shaping fat and tightening skin, muscles and ligaments, giving your face a fresher, more youthful look. Incisions are made in inconspicuous places such as behind the hairline and in natural folds of the face and ears, and scars fade nicely with time. Often, fat or other substances are injected to fill areas of the face that are flat and reveal the aging process. After surgery, some patients appear 10–15 years younger. The key is that strong, deeper facial re-arrangement (not just skin) provides long lasting results. Mini Facelifts or "weekend" type facelifts focus on a limited area and are usually done under local anesthesia. Dr. Ghavami feels strongly that these techniques also provide "mini results" and most of the aging signs can return as soon as 6 months after surgery.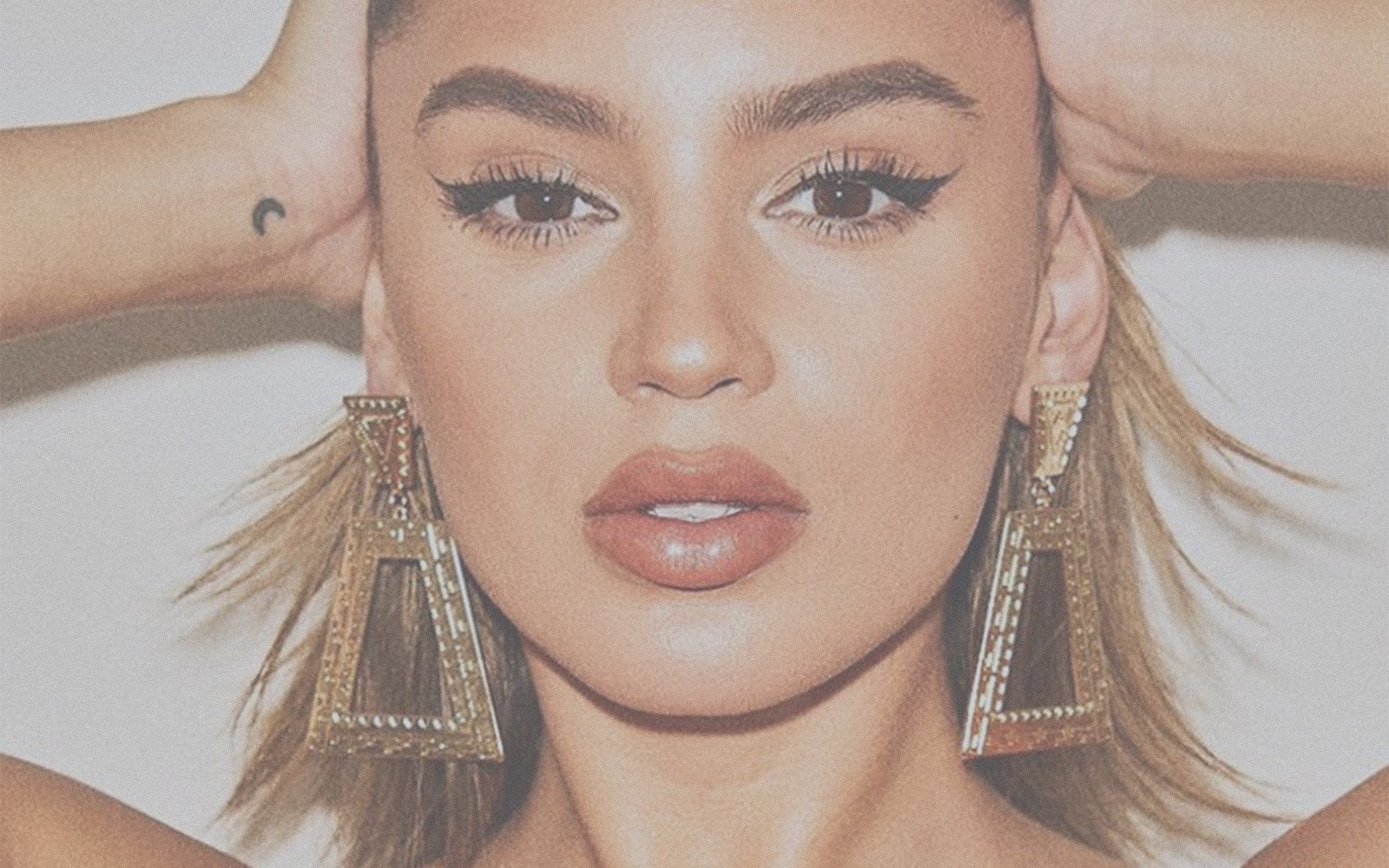 TYPES OF FACELIFTS
Facelift surgery is one of the most popular forms of plastic surgery available, which has resulted in many variations, including the SMAS (superficial musculoaponeurotic system) lift (High SMAS, Dual Plane, Deep Plane, Plication, SMASectomy etc), the short scar facelift, endoscopic facelift, mid-facelift, the minimally invasive thread lift, and the secondary facelift. These different variations are used depending on the patient's age, extent of wrinkles and sagging, and the patient's desired level of appearance change. Dr. Ghavami customized his approach based on needs of the patient and their anatomy.
Aside from making incisions and simply stretching the skin, additional methods such as fat repositioning and fat transfer are often used to make the patient's appearance look more natural and balanced. Results that look organic and unforced are very important, just as with other forms of plastic surgery performed at Ghavami Plastic Surgery. It is critical not to rely on the skin to support the facial lift and re-contouring process.
"Skin is not a strong structure and manipulation of the deeper fat compartments, ligaments, facial muscles, and SMAS are required for the most natural and long lasting facelift results."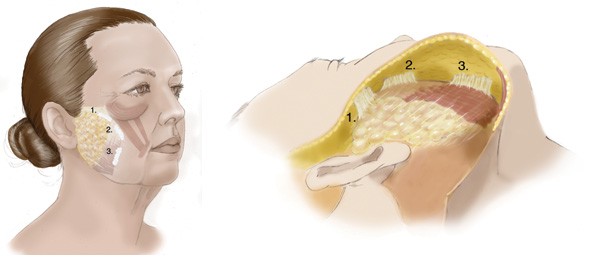 Mid-Facelift

Mid-facelift restores youthful vitality to the mid-face, lifting and shaping the cheeks to achieve a natural rejuvenated look without the need to undergo a full facelift. This procedure is often reserved for women and men that are not yet in need of a full facelift, usually in their forties. Mid-facelifts are ideal for reducing puffiness under the eyes, improving the contour of the upper cheeks, and reducing nasolabial folds. Incisions are small and hidden in the eyelids and behind the hair line. A tiny camera is used to guide the surgery and keep incisions small. Mid-facelifts are often performed in conjunction with lower-lid blepharoplasty to rejuvenate the area around the eyes or with implants to further accentuate the cheeks. Fat injection to restore the deflation of the face that occurs with aging is often combined with a mid-facelift to fill lines and establish a youthful cheek contour.
Benefits of a Mid-Facelift
The benefits of the mid-facelift over the full-facelift are that it is less invasive, resulting in less bruising, swelling and overall recovery time. It can be combined with an endoscopic or coronal browlift, as well as with eyelid rejuvenation procedures. The mid-facelift can be performed endoscopically, in which a small camera and surgical instruments are inserted under the skin via tiny incisions, as opposed to having to make broad incisions and expose tissue in order to perform the procedure. After receiving a mid-facelift with acclaimed Beverly Hills facelift surgeon Dr. Ghavami, the patient's skin appears tighter, refreshed, and younger. The cheeks are lifted and repositioned in their more youthful location over the bony prominence. Most patients also receive fat injection along with the mid-facelift to give more definition/shape to desired areas of the face, such as the cheeks. One of the most beautiful aspects of a woman's face is the youthful fullness of the upper cheeks and cheek bones and the gentle valley below the cheeks and near the corners of the mouth. It is important not to overdo this technique. Natural results are always the primary goal of Dr. Ghavami's work and vision.
FACELIFT SURGERY RECOVERY
Your lifestyle should not be affected by your facelift and minimal downtime is emphasized as much as possible without compromising the facial rejuvenation results you deserve. Most patients can socialize with close friends and family within 2 weeks without feeling uncomfortable. In order to show off your results at major events and weddings, we would recommend waiting 4 to 6 weeks. Remember, every patient is different.
ABOUT FACELIFT SURGEON DR. ASHKAN GHAVAMI
Dr. Ghavami is a board-certified surgeon for facelift surgery in Los Angeles and Beverly Hills. He has operated on a multitude of satisfied patients, using his aptly trained aesthetic eye to shape and tighten the face in a way that looks natural and effortless. Dr. Ghavami places considerable importance on leaving no traces of his operations via small incisions placed meticulously in and around the ear and hairline. He always customizes his operations to provide the best results possible for each patient. Facelift surgery is best left in the hands of a seasoned professional such as board certified plastic surgeon Dr. Ashkan Ghavami.
Please feel free to look at the patient gallery to get a few examples various facial rejuvenation results. Our facelift patients are very exclusive and private, so please come in for a consult so that you can view many more examples in a more private setting. During your consultation, Dr. Ghavami will provide you with a customized facial analysis and treatment plan.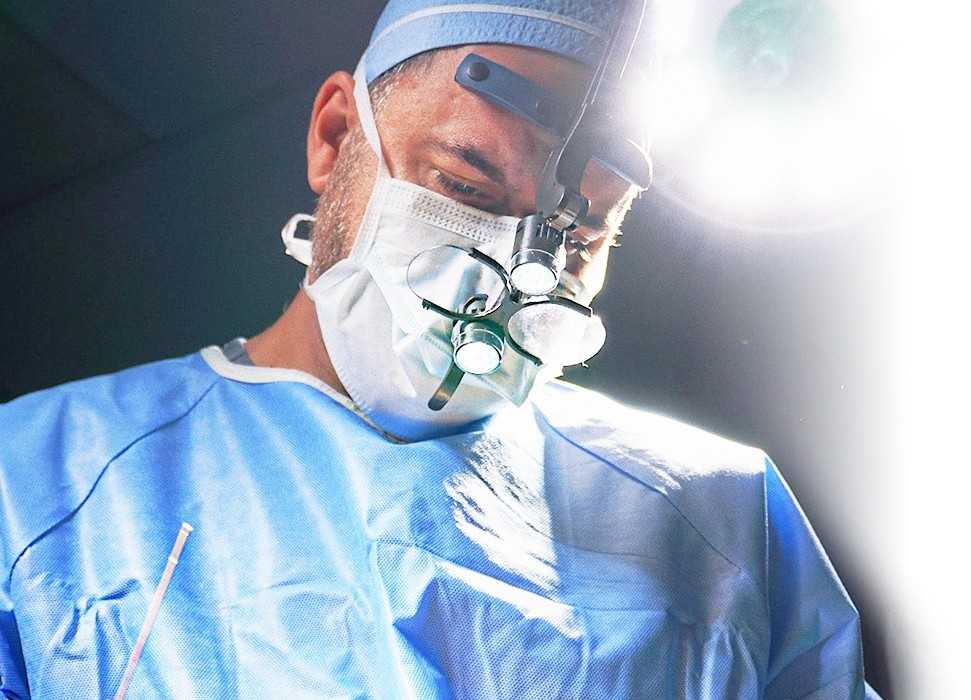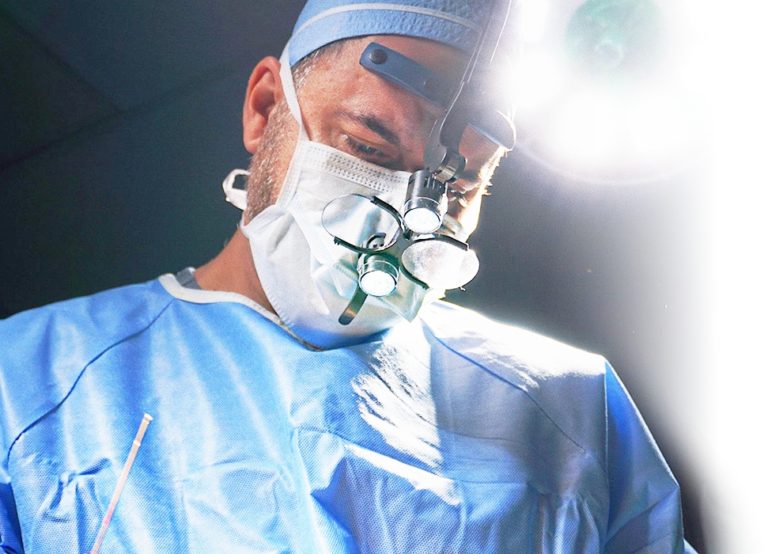 Renowned
Surgeon Scholar Innovator
Ashkan Ghavami, MD
Surgeon, Scholar, Innovator, Leader
Board-Certified Plastic Surgeon Dr. Ghavami is highly sought after by patients, professionals and colleagues alike to share his advanced surgical knowledge and techniques. He is routinely invited to lecture, contribute to educational textbooks and assist with scientific articles related to cosmetic surgery. Visit our "Publications" section to learn more about his vast experience.