BUTT AUGMENTATION & IMPLANTS

Beverly Hills & Los Angeles
Keep them guessing®

WHAT IS BUTTOCK AUGMENTATION?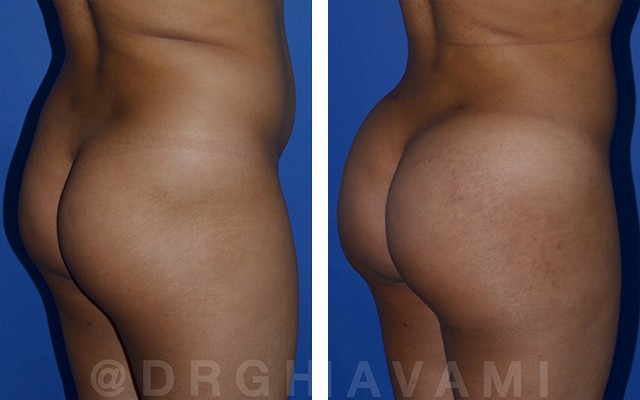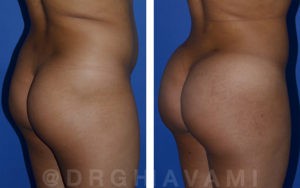 The popularity of buttock augmentation procedures have skyrocketed. Dr. Ghavami was one of the first to recognize the importance of buttock shaping in overall body contouring and this is one reason why, since 2008, he has been invited to lecture worldwide and teach this ever-growing procedure to surgeons that are eager to incorporate it into their own practices. Many people consider a voluptuous backside to be a very attractive feature. It can help the entire body look younger, sexier and more proportional. If you were born with a flat or shapeless buttocks but wish for more beautiful curves, buttock augmentation with Beverly Hills plastic surgeon Ashkan Ghavami is a great option. Dr. Ghavami uses special techniques to create a perfectly plump, round buttocks that looks and feels natural.
WHY PATIENTS LOVE BUTTOCK AUGMENTATION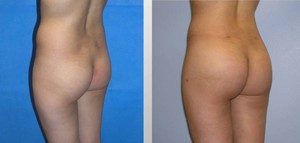 Dr. Ghavami offers a buttock augmentation procedure called the Brazilian Butt Lift, or the S-Curve Buttock Lift®, which is a custom approach he developed and coined to pay particular attention to the "curves" of the entire body and how they relate to your buttocks. This rewarding procedure involves the fat transfer technique, in which excess fat from the patient's own body is removed from problem areas and transplanted to the buttocks to add shape and volume. Not only does the backside look bigger, but the rest of the body looks slimmer by comparison. The buttock skin becomes tighter and the butt takes on a perkier shape. This firmness is a powerful rejuvenation to the buttock that makes patients look and feel younger and more fit. We like the term "fit and thick," which is commonly referred to today on social media. Certain cuts of clothing become more flattering on the newly sculpted buttocks. The entire physique looks more youthful after buttock augmentation. There are "S-Curvatures" seen throughout the body silhouette as one views you in the entire 360 degrees!
AM I A GOOD CANDIDATE FOR BUTT AUGMENTATION?
Wondering if buttock enhancement is right for you? You may be a suitable candidate for buttock augmentation surgery if you:
Have a shapeless, flat, deflated or saggy buttock
Desire a round, full gluteal region to balance out your entire body shape
Have unwanted fat on other areas of your body (e.g., thighs, abdomen, back, arms)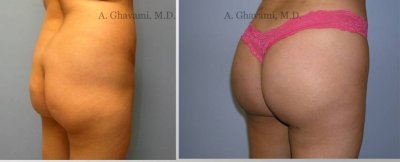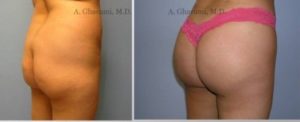 Even if you have a thinner body shape, chances are good that Dr. Ghavami can find fat deposits to use. Dr. Ghavami's knowledge and experience gives him the ability to find enough fat in most circumstances to make a difference. A little bit of fat placed in just the right areas can go a long way, even in thinner patients. Please do not resort to the injection of any other material without consulting a board certified plastic surgeon like Dr. Ghavami, who is regarded worldwide as a pioneer and innovator in Brazilian Butt Lift techniques.
BUTT IMPLANTS VS BUTTOCK LIFT FOR MORE NATURAL RESULTS
The S-Curve Buttock Lift® using fat transfer techniques is highly preferable to traditional buttock implants for several reasons. First, fat injection achieves a more natural looking and feeling result. After buttock lift, the buttock is as firm to the touch as the legs and abdomen. Using fat transfer techniques also lowers the risk of infection and other adverse reactions to the placement of a medical implant. And, fat transfer has the added benefit of sculpting the rest of the body for a more beautiful silhouette. Dr. Ghavami can sculpt the lower body with liposuction to enhance and exaggerate the newly rounded and lifted buttocks.
WHAT BUTTOCK AUGMENTATION SURGERY ENTAILS
Buttock augmentation with fat transfer is a two-part procedure performed on an outpatient basis. Anesthesia is used for complete patient comfort, and the operation lasts about two to three hours.
First, Dr. Ghavami collects the patient's own fat through customized liposuction techniques. He usually takes the fat from the lower back, arms, waist, flanks, thighs and stomach. This gives him enough fat to add shape and volume to the buttocks; it also contours the areas around the butt for a more dramatic-looking result. Dr. Ghavami carefully contours the small of the back to create a beautiful curve and exaggerate the projection of the buttocks. This created the famous "S-Curve®" that Dr. Ghavami is known for and who you have seen on countless celebrities. The beauty of fat transfer is that, unlike an implant, when performed well it is almost impossible for someone else to tell you have had this done. The look and feel is completely natural. As you view Dr. Ghavami's long-term, natural looking results in the photo gallery, you will see for yourself how and why celebrities and people alike keep this such a secret. Dr. Ghavami does not believe in exaggeration and injecting too much fat. This can create long-term problems. Please do your research. Dr. Ghavami will be candid and honest with you so you are armed with the proper knowledge to proceed with confidence.
The harvested fat is purified in a special process and prepared to be reintroduced to the body. Only the best quality fat is used. Dr. Ghavami injects the fat in small amounts at different depths (e.g., muscle, right under the skin, deep between the skin and muscle). He concentrates on the upper portion of the buttocks to create a "lifted" effect. Dr. Ghavami tailors his approach to the individual patient and what looks best for each body frame.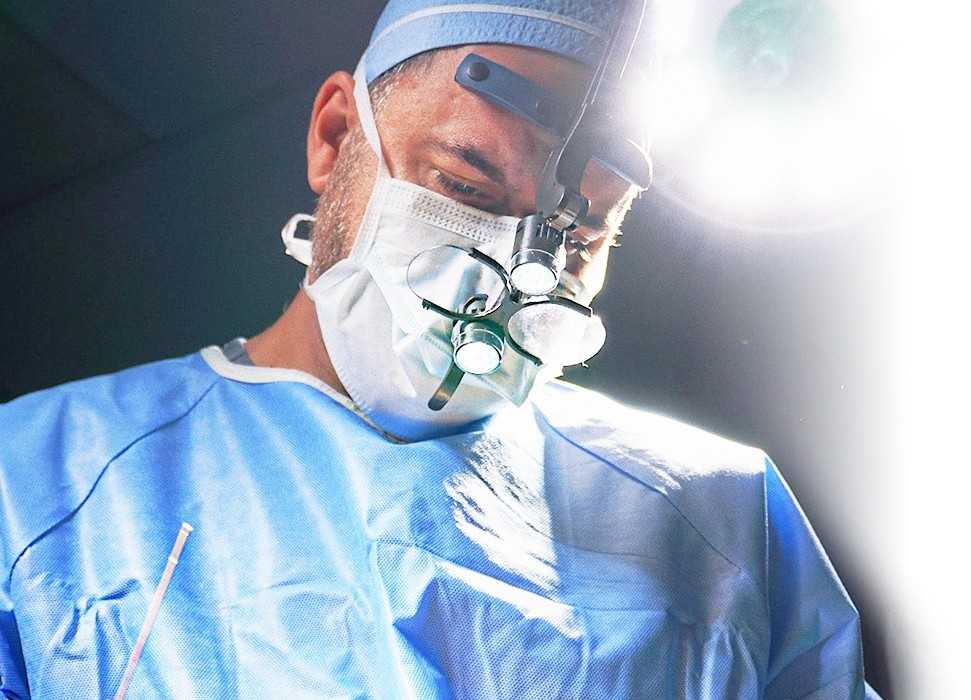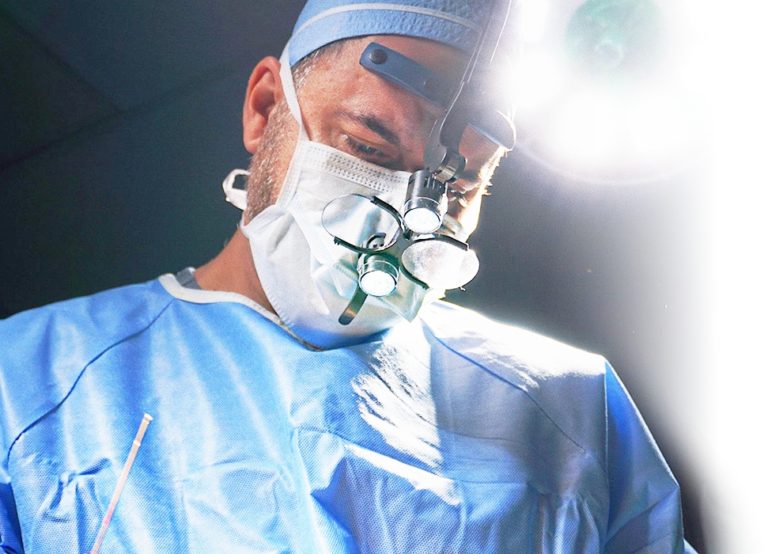 Renowned
Surgeon Scholar Innovator
Ashkan Ghavami, MD
Surgeon, Scholar, Innovator, Leader
Board-Certified Plastic Surgeon Dr. Ghavami is highly sought after by patients, professionals and colleagues alike to share his advanced surgical knowledge and techniques. He is routinely invited to lecture, contribute to educational textbooks and assist with scientific articles related to cosmetic surgery. Visit our "Publications" section to learn more about his vast experience.






RECOVERING FROM BUTT AUGMENTATION SURGERY
After Brazilian Butt Lift or the S-Curve Butt Lift®, you need to avoid sitting or lying on your buttocks/back for two weeks to maximize your results. Dr. Ghavami will have you wear a special compression garment to reduce swelling. You will switch into a new garment about 7 to 10 days later that many patients actually like and find sleek and sexy. You might have some bruising, soreness and discomfort, but oral medications are prescribed to help. Dr. Ghavami will show you a special technique for massaging your buttocks and the surrounding areas as they heal.
Most buttock augmentation patients return to work two weeks after surgery and can resume all normal activities within four weeks. Our office staff who have had this done have comfortably returned to their desk jobs as early as 8 days post-op with proper sitting modifications. Dr. Ghavami will discuss these with you during your consultation. The swelling typically subsides by the sixth week of recovery.
BEAUTIFUL, LONG-LASTING RESULTS
Once you have healed from buttock augmentation using fat transfer, you can enjoy your beautiful and natural looking results for many years to come. Most of the transplanted fat should find its own blood supply so it can survive long-term. Anywhere from 50 to 75 percent of the fat volume injected will survive. We have patients six years later who have even lost weight and become thin but still have a better buttock shape and fullness than they started with!! While everyone heals scars differently, the injection points are so small that they should not leave noticeable scarring long-term. Also, since Dr. Ghavami uses your own fat, there is no risk of an adverse reaction to an implant. Rarely, a patient requires a repeat operation to refine the results. After buttock augmentation, your buttocks will look younger, firmer and fuller, and your body will look more curvaceous. Maintaining your weight with healthy lifestyle habits will help prolong the results of your operation.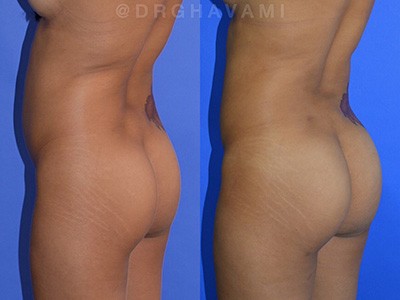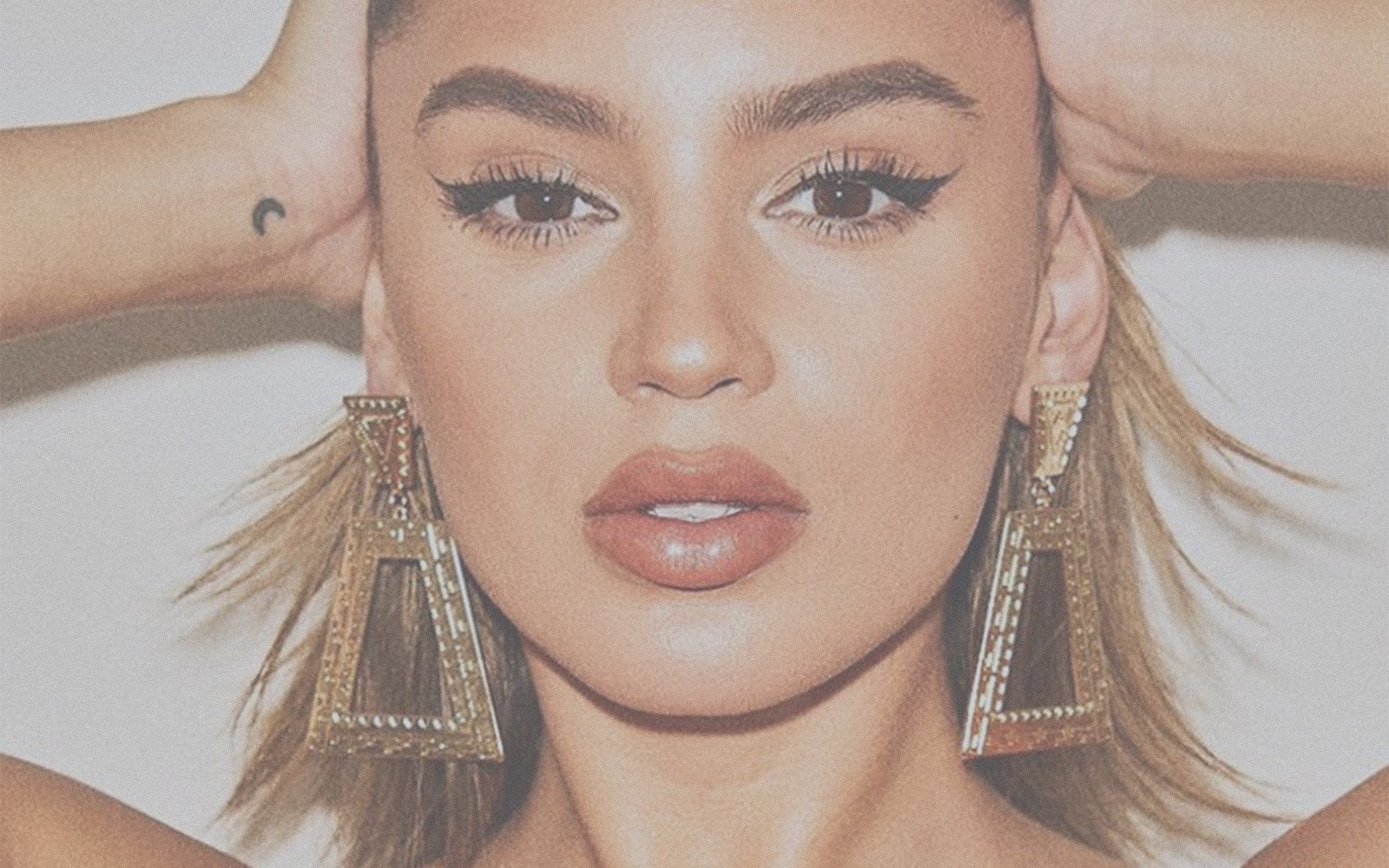 FAT TRANSFER BUTT AUGMENTATION SAFETY
Your safety and the success of your surgery hinge on the plastic surgeon you select. Dr. Ghavami is one of the area's most experienced and skilled butt augmentation surgeons. He has many years of experience and has performed countless procedures.
Nothing is more important to Dr. Ghavami than your safety and well-being. When you are in his care, you can enjoy the peace of mind that comes with working with a qualified provider.
Dr. Ghavami will explain the potential risks and complications of surgery to help you make an informed decision about your care. Ultimately it is up to you whether the benefits of the procedure outweigh the risk of complications.