Enhancing Your Buttocks with Sculptra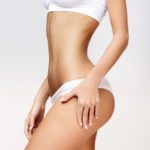 According to recent statistics from the American Society of Plastic Surgeons (ASPS), the number of butt enhancement procedures performed each year is rapidly increasing. Brazilian butt lift, which uses a patient's surplus fat to enhance the shape and size of the buttocks, rose 13 percent in 2017, outpacing butt implant procedures. But while fat transfer and implants continue to be the go-to methods for achieving a shapelier and more attractive buttocks, there is another option that has garnered a lot of attention lately. Sculptra is a poly-L-lactic acid based injectable that, when injected into the buttocks, can add shape and volume to the buttocks. Dr. Ashkan Ghavami, a renowned plastic surgeon in Beverly Hills, specializes in enhancing the buttocks with both Sculptra and fat transfer. In this blog post, he discusses when butt enhancement with Sculptra is appropriate.
The Non-Surgical Butt Lift
Sculptra is made of poly-L-lactic acid, a biocompatible and biodegradable material that, much like fat transfer, adds fullness to naturally flat or deflated areas that have lost volume over time. But unlike fat transfer, Sculptra triggers the body's collagen production to create supple and smooth skin. When injected into the buttocks, Sculptra can reshape and re-sculpt the buttocks while also creating a smoother and less-dimpled appearance.
Sculptra offers several benefits over butt implants and Brazilian butt lift. The procedure is minimally invasive, and does not require surgery, incisions or anesthesia. This results in a shorter procedure, fewer risks and little to no recovery. The effects of Sculptra can last two years or longer.
Because Brazilian butt lift uses a patient's own fat to enhance the buttocks, the patient must have a sufficient amount of donor fat. Petite patients with very little body fat may be more suitable candidates for Sculptra. When appropriate, Dr. Ghavami combines Brazilian butt lift with Sculptra injections to enhance the buttocks. In any case, the plastic surgeon injects the fat or Sculptra product into strategic points in the buttocks, concentrating on the upper quadrant to create a lifted effect. Dr. Ghavami can recommend the right treatment option for you based on your specific needs and goals.
To discuss your butt enhancement options with Dr. Ghavami, contact Ghavami Plastic Surgery by calling (310) 275-1959 or by emailing us today.