'Ethnic Rhinoplasty' Popular Gift for Persian New Year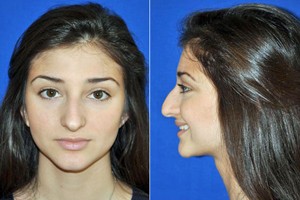 Dr. Ghavami performs ethnic rhinoplasty on a direct descendant of the Qajar Persian royal dynasty. Dr. Ghavami has written textbook chapters and professional essays on the difference between 'ethnic' rhinoplasties and the 'regular' nose job, and is considered an expert in the field.
Find the link to the entire article from the "In the media" page.