Fat Transfer Procedures Offer Double the Benefits for Your Face and Body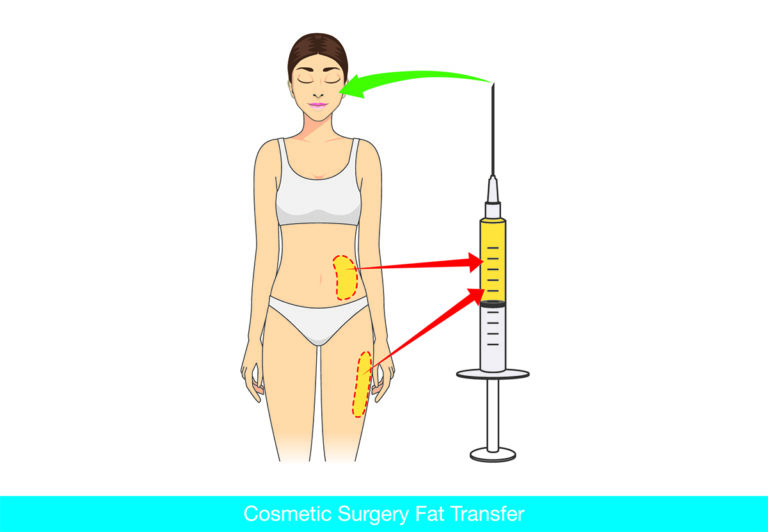 Nearly everyone has at least one part of their body where they struggle to lose weight. Whether it's your abdomen, thighs or upper arms, these areas are resistant to diet and exercise no matter how hard you try. Fat transfer plastic surgeries remove fat cells from these troublesome areas and reintroduce them into the face, breasts or buttocks to add volume. This type of procedure offers dual benefits for our patients at Ghavami Plastic Surgery.
Benefits of Fat Transfer Procedures
The most significant benefit is that fat transfer removes fat from an area of the body via liposuction. The removed cells can be used for breast augmentation without breast implants, the Brazilian butt lift and to fill in facial wrinkles. While some fat is expected to be reabsorbed by the body, our plastic surgeon will likely "overfill" the treated area initially to ensure maximum fat survival. Benefits of fat transfer, also known as fat grafting, include:
Improves skin laxity by restoring volume to the breasts, buttocks or face
Permanent fat removal from the harvested area
Less risk of an allergic reaction because the procedure uses your fat instead of a foreign object such as breast implants or buttock implants
Two cosmetic problems are addressed at once
A minimally invasive way to contour and increase the size of the breasts or buttocks
Brighten your appearance with a youthful look without invasive facial plastic surgery
Dr. Ashkan Ghavami offers nano fat grafting, also called microfat grafting. This procedure removes small volumes of fat from the body (for example, the hips, lower stomach and thighs). Then, an ultra-thin cannula (tube) injects the fat cells into areas of the face to smoothen wrinkles and improve skin quality. The tiny needle and smooth fat cells offer natural-looking results that leave you thinner with a youthful glow. Nano fat grafting provides anti-aging benefits with the added perk of removing fat from areas where you have excess "cushion."
Are You a Candidate for Fat Transfer Procedures?
Many people interested in this plastic surgery method qualify for fat transfer. However, you will need sufficient fat stores for the retrieval process and realistic expectations for what can be accomplished with fat transfer procedures. Our board-certified plastic surgeon, Dr. Ghavami, will discuss your cosmetic goals and medical history, and evaluate your appearance to determine the best way to reach your desired results.
Contact Ghavami Plastic Surgery in Beverly Hills to schedule your consultation and discuss fat transfer procedures.