Feel Confident With Your Appearance on Social Media in 2023 with Top Cosmetic Treatments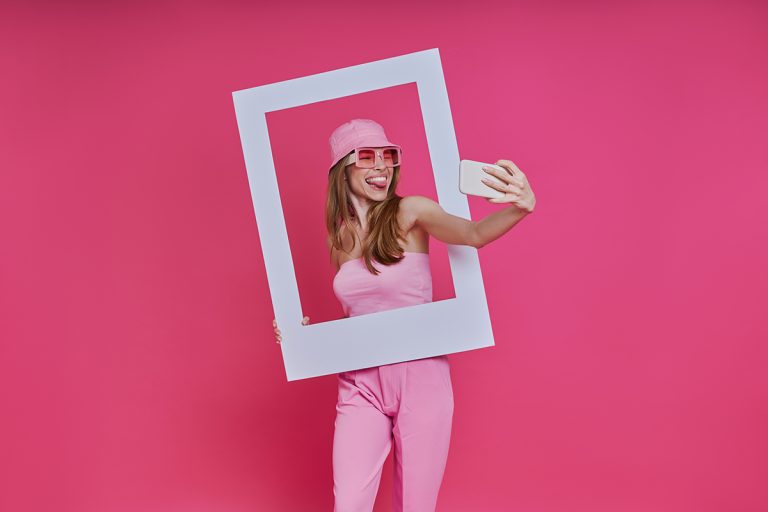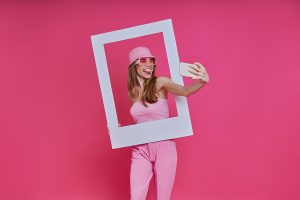 Social media has changed the landscape of beauty. Many people want to improve their appearance without using filters on Instagram and other platforms for a natural-looking glow on and off the screen. Ghavami Plastic Surgery can enhance your complexion to improve your everyday appearance and social media presence by using non-surgical treatments to address your troublesome areas. Enjoy a more vibrant appearance in 2023 with these non-surgical treatments.
Dr. Ashkan Ghavami is a board-certified plastic surgeon and world-renowned expert sought out by patients and other physicians globally for his knowledge and experience. He is the "go-to" plastic surgeon for many celebrities for surgical and non-surgical cosmetic procedures. Dr. Ghavami focuses on natural-looking outcomes that "keep them guessing." Thanks to his skill and his ability to blend art and science, he is able to provide stunning results that have your friends and family commenting about how great you look without appearing to have work done.
Non-Surgical Treatments at Ghavami Plastic Surgery in Beverly Hills
Botox
Botox treats dynamic wrinkles in the forehead, between the eyebrows and around the eyes and may be used for neck bands and lines. These treatments take as few as 15 minutes and provide results in three or four days that may last up to four months. Dr. Ghavami is a recipient of the Gaspar Anastasi Award from the American Society for Aesthetic Plastic Surgery for his expertise in facial anatomy and Botox treatment.
Injectables
Dr. Ghavami offers a variety of dermal fillers, such as Juvéderm, Radiesse, Restylane and Sculptra. These injectables address volume loss, fine lines and wrinkles, facial scarring and other cosmetic concerns and typically provide immediate results. Some fillers, such as Sculptra, lead to subtle or gradual improvements over time as the body fills in the treated area with new collagen. Dermal fillers may last up to a year or longer, and treatments typically take less than an hour.
In lieu of injectables, Dr. Ghavami may recommend fat transfer to the face to enhance the area under the eyes, the cheek bones, jawline and chin. Facial fat transfer is a procedure performed while the patient is awake, under MAC Sedation (a technique that allows the patient to stay aware of their environment and calm) or asleep (general anesthesia). Fat transfer offers results that look more natural than dermal fillers with significantly longer-lasting results.
Chemical Peels
Chemical peels can refresh your skin and facial appearance by removing the outer layer of damaged skin tissue to reveal smoother skin and reduce the appearance of scars, blemishes and discoloration. At Ghavami Plastic Surgery, chemical peels are tailored to each patient and may be part of a treatment plan after facial plastic surgery. Depending on the formula and strength, chemical peels may take one to two hours and offer results within a few days or a little over a week. After a chemical peel, you can enjoy a brighter, more youthful complexion for several months.
MOXI
MOXI focuses on "prejuvenation" for younger patients with mild skin concerns who want to improve or maintain their tone and texture with light treatments. MOXI rejuvenates the facial tissues in just 12 to 15 minutes with gentle laser resurfacing that requires little to no downtime. Preventative anti-aging treatments with MOXI offer a youthful, glowing complexion for about a year with three to four sessions. MOXI treats the face, neck, chest, arms, hands and legs.
BroadBand Light
BroadBand Light (BBL) treatments improve sun damage and signs of aging for a "photofacial." Using a broad light spectrum, BBL targets acne, rosacea, vascular lesions, sun damage and other skin tone and texture concerns. BBL treatments take around 15 minutes, with noticeable results within a few days. The number of BBL treatments varies based on the skin condition, skin type and desired results, but most patients have three to six treatments for the best outcomes.
Potenza
Potenza combines monopolar and bipolar radiofrequency (RF) energy with microneedling to tighten skin and promote skin remodeling on the face, neck, abdomen and other areas. During Potenza treatment, ultrafine needles penetrate the epidermis (top layer of the skin) and emit RF energy into the deeper tissues to promote new collagen and elastin. These sessions take about 45 minutes, and patients see results around two weeks after Potenza treatments with continued improvement for up to six months.
Morpheus8 and Morpheus8 Body
Morpheus8 combines the rejuvenating effects of microneedling with RF energy to promote natural healing for skin concerns. Face and body treatments with Morpheus8 offer deep tissue remodeling to tighten skin, reduce cellulite and improve skin texture and tone. Two to three treatment sessions are recommended for results that may last up to three years. Morpheus8 treatments may take 15 minutes or up to an hour, depending on the face or body area.
If you're ready to greet the new year with a revitalized appearance, contact Ghavami Plastic Surgery in Beverly Hills to learn more about your non-surgical options. Call (310) 275-1959 to schedule an appointment.