Why More Millennials Are Getting Botox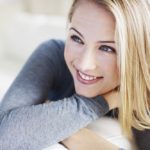 According to the American Society of Plastic Surgeons (ASPS), 64 percent of its members reported seeing a dramatic increase in patients under the age of 30 requesting facial cosmetic surgery or injectable treatment. Among the most popular requests by this age group (known as millennials) is Botox, an injectable treatment used to minimize the appearance of wrinkles and fine lines on the face.
Here, Beverly Hills plastic surgeon and trusted Botox provider Dr. Ashkan Ghavami shares his theories on why more millennials are getting Botox.
"Prejuvenation" with Botox
While older generations seek Botox to correct signs of aging, many millennials are using it to prevent aging from occurring in the first place. "Prejuvenation" is a new buzzword that refers to the use of skin rejuvenation treatments (e.g., Botox, dermal fillers, chemical peels) to ward off wrinkles and lines before they have the chance to settle on the skin. Although experts are torn about how effective prejuvenation really is, more millennials are becoming more proactive in taking care of their skin and preserving their youthful appearance. Botox is a particularly appealing treatment option for millennials because it is minimally invasive, requires no downtime and offers quick results. Results can be easily maintained with repeat sessions scheduled a few months apart.
Social Media and Celebrity Influence
We would be remiss if we didn't acknowledge the role that social media and celebrity culture have played in millennials seeking plastic surgery. According to the ASPS, the average millennial takes 28,000 selfies annually! With their faces constantly being displayed on Facebook, Instagram and Snapchat, millennials have become more critical of their appearance and desire to snap flawless selfies that compare to those of Kylie Jenner, Kim Kardashian and other celebrities. For these reasons, many millennials have decided to up their selfie "game" with Botox. By smoothing out wrinkles and fine lines, millennials can get a polished and youthful look they'll be excited to show off on social media.
Learn More about Botox
Dr. Ghavami is the plastic surgeon of choice for patients of all ages who seek beautiful and natural-looking Botox results. To learn more about Botox, contact Ghavami Plastic Surgery by calling (310) 275-1959 today.