Say Goodbye to Facetune and Photoshop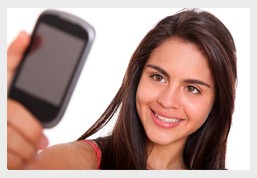 Lewis Carroll would have loved the Internet. After all, it's a looking-glass world where nothing is quite what it seems; a magical wonderland filled with curious characters and vivid, unexplored landscapes. Watching the colorful pageantry pass by on a smartphone screen, it's often hard to believe your eyes.
Popular software programs like Facetune and Photoshop make it even harder to separate truth from illusion. A 21st-century version of the Cheshire Cat wouldn't bother with the old disappearing trick to draw attention; he'd simply turn on Facebook filters.
There's an easier way to enchant friends, family and the crowds of social media: adding real-life beauty, grace and youthfulness to your appearance with an advanced plastic surgical procedure. From facelift to hydrafacials, from  rhinoplasty to blepharoplasty, trusted Beverly Hills plastic surgeon Dr. Ashkan Ghavami can create a new look that will dazzle even the most highly pixilated webcam lens, and make a dramatic difference in the image and confidence you project to the world.
True Beauty
Because plastic surgery is a dynamic field, with constant innovations in instruments and techniques, each year brings exciting new choices for clients who seek to rejuvenate their facial features or body profile. As a renowned plastic surgeon at the pinnacle of the profession, Dr. Ghavami is skilled in the latest techniques, and has performed thousands of surgeries for clients across Southern California and throughout the world.
As we age, skin loses firmness and flexibility. It droops, thins, and the amount of collagen, nature's fountain-of-youth protein, slowly diminishes. Dr. Ghavami helps you defy this natural process by building volume, lifting skin, restoring smoothness, and sculpting features with balanced, proportionate surgical solutions.
Facelift can pare years from your expression, while brow lift, eyelid surgery and injectables can restore the look of buoyancy and optimism that your friends remember. Lip and chin augmentation techniques can bring a new, admiring focus to these central features, while laser skin resurfacing and chemical peels can reveal the youthful glow hidden beneath a patchwork of lines and furrows. Even sharpening the profile of the jawline or softening the angularity of the nose is possible. And Dr. Ghavami has mastered an array of techniques to treat imperfections such as scarring, sun spots, and pigmentation variations that may have long marred your appearance.
To learn more about the full range of exciting cosmetic and surgical choices, schedule a consultation with experienced Beverly Hills plastic surgeon Dr. Ashkan Ghavami by calling (310) 275-1959 or emailing Ghavami Plastic Surgery today.