Trend Watch: The '80s Butt Is Making a Comeback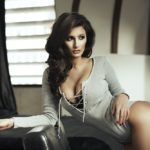 While some trends from the 1980s should stay in the 1980s, it seems others deserve a comeback. Beverly Hills plastic surgeon Dr. Ashkan Ghavami has recently noticed an increase in requests for a sporty and lifted buttocks. Seen in 1980s aerobic videos, the sporty-looking buttocks is smaller and firmer than the voluptuous and curvaceous buttocks that has been made famous by Kim Kardashian, JLo, Nicki Minaj and other celebrities.
So what is behind this uptick in requests for the '80s butt? Dr. Ghavami shares his theories in this blog post.
The Appeal of the '80s Butt
The 1980s ushered in a new wave of trends, including the fitness/exercise craze. There was perhaps no bigger symbol of this trend than the thousands of aerobic videos that featured fitness instructors and celebrities alike donning headbands and thong-leotards over leggings. The 1980s also introduced us to supermodels like Cindy Crawford, who was known for her tall, athletic build. Crawford and fitness icons like Jane Fonda were different from models and celebrities of the 1960s and 1970s who were known to be thin and waifish. The focus in the 1980s shifted from being thin to being healthy, and the sporty buttocks is symbolic of this mentality.
More women today are focused on achieving a healthy figure, and for many this means achieving a firmer, lifted and sporty-looking buttocks. The sporty buttocks is attractive yet subtle and more moderately sized than previous butt augmentation requests. Many women believe that the sporty buttocks is a middle point between too flat and so big that it looks unnatural or garners unwanted attention.
Creating Your Ideal Buttocks — and Figure
Thanks to advances in butt augmentation and plastic surgery, sculpting a sporty and athletic buttocks is very possible. Among the most popular trends in butt augmentation is the Brazilian butt lift technique. Unlike traditional butt lift/augmentation (which uses implants) Brazilian butt lift uses unwanted body fat from a different body area to augment the buttocks. Dr. Ghavami's patented S-Curve Buttock Lift® is particularly effective in creating a lifted and firm buttocks while also enhancing the figure, similar to that seen in '80s aerobic videos. Dr. Ghavami is careful to inject the right amount of fat in carefully planned injection sites of the buttocks to achieve a lifted and natural-looking enhancement.
Learn More about Butt Augmentation
Whether you desire a voluptuous derriere or a firm and toned "'80s butt," Dr. Ghavami can help. An expert in butt augmentation, Dr. Ghavami has helped hundreds of women achieve the buttocks (and figure) they desire. To learn more about butt augmentation or to schedule a consultation, contact Ghavami Plastic Surgery by calling (310) 275-1959 today.