What Are the Most Popular Plastic Surgery Procedures?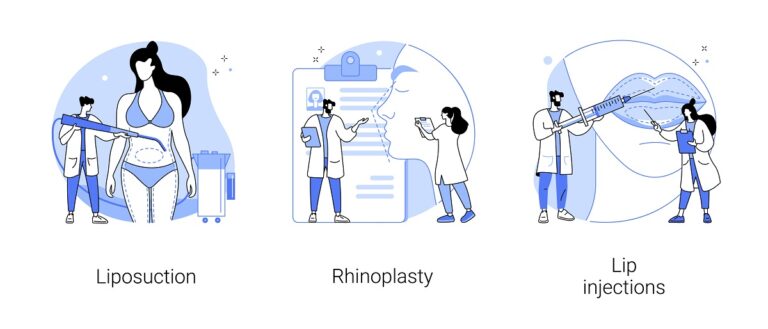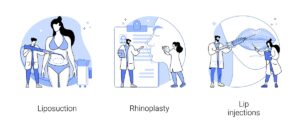 With so many cosmetic procedures available these days, it is always compelling to look at which surgeries are performed most frequently. In this blog, Dr. Ashkan Ghavami shares recent plastic surgery trends to illustrate which procedures patients around the United States (including his own) are actively seeking. According to the latest Plastic Surgery Statistics Report released by the American Society of Plastic Surgeons, the most popular surgeries are:
Rhinoplasty
It makes sense that nose reshaping is the most performed plastic surgery, because the nose is the most prominent feature on the face. Rhinoplasty can be customized in many ways to address the specific concerns of the patients. Recognized as one of the foremost rhinoplasty surgeons in the United States, Dr. Ghavami can take credit for his share of the 352,555 nose reshaping surgeries performed in 2020.
Eyelid Surgery
The lines and bags that form around the eyes over time can significantly age the face. Upper and lower blepharoplasty are subtle surgeries that rejuvenate the face and help the patient to appear more rested. Undoubtedly, the fact that it is commonly performed on men as well as women increases its overall ranking on this list.
Facelift
This classic surgery aimed at minimizing lines, sagging skin and fat accumulation at the bottom portion of the face remains one of the most performed procedures. Great surgeons like Dr. Ghavami have mastered the art of tightening facial skin in a way that looks natural rather than pulled, which helps to keep this procedure in demand.
Liposuction
While the patient numbers for liposuction have been on an overall decline in recent years, that is mainly due to a rise in non-surgical fat removal procedures like CoolSculpting that eliminate fat cells without requiring as much downtime. Still, it cannot be denied that liposuction remains the most effective procedure available, capable of targeting larger deposits of fat than the less-invasive alternatives.
Breast Augmentation
Breast augmentation, a procedure that is in many ways synonymous with plastic surgery, continues to be one of the most requested enhancements, even after many decades. The statistics also show that, these days, women choose silicone implants over saline implants at a rate of about 4:1. Other breast procedures like breast lift and breast reduction also continue to attract patients from around the country.
Consult with Dr. Ghavami
Although it is interesting to notice the overall trends in plastic surgery, what ultimately matters is whether a particular procedure would make you happy. Dr. Ghavami has stellar reviews and a great portfolio that speak to his excellence at performing face, breast and body procedures alike. To schedule a consultation at his Beverly Hills office, please call (310) 275-1959.