What To Look For In Breast Augmentation Before-and-After Photos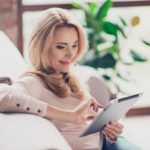 When you are choosing a breast augmentation surgeon, it's important to take a careful look at their photo galleries. You want to make sure your surgeon is not only skilled, but also a good fit for your goals and body type. In this post, Beverly Hills plastic surgeon Dr. Ashkan Ghavami discusses what to look for in breast augmentation before-and-after photos.
Artistic Skill
Breast augmentation involves both science and artistry. An experienced surgeon's results will be symmetrical and shapely, with just the right amount of lift and projection.
Scar concealment is also an art form. Some scarring will result from a breast augmentation, but a skilled surgeon's incisions will be hard to notice and purposely located in areas that can be covered easily.
Natural Appearance
Achieving a natural look is an important goal of a breast augmentation procedure. If the "after" pictures show a noticeable, but real-looking improvement, the patients are most likely happy with their results.
Keep in mind that each patient has their own desired breast size and shape, so some pictures may show more obvious changes in appearance than others.
Results That Match Your Desires
Every woman has a unique body size and shape, and breast augmentation goals can also vary. Be on the lookout for pictures of women with figures similar to yours and/or results that match what you want from your breast augmentation procedure.
Some surgeons have more experience with certain body types or implant sizes. Make sure your plastic surgeon is comfortable handling a variety of breast augmentation patients and appreciates your individual goals.
Schedule an In-Person Consultation
Before-and-after photos are a great starting point. Once you've seen enough photos that satisfy your taste, take the next step and schedule an in-person consultation.
Meeting with your breast augmentation surgeon face to face gives you a chance to evaluate their other attributes, such as how well they listen and how comfortable they make you feel. Along with surgical skill, these qualities are critical in a plastic surgeon.
Schedule your consultation with Dr. Ghavami to discuss your breast augmentation procedure. Call Ghavami Plastic Surgery at (310) 275-1959 or email us today.