When Should I Switch From Injectables to Facelift?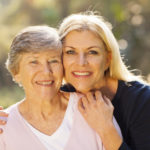 Facial injectables such as Botox, Restylane and Juvederm are great ways to minimize the appearance of wrinkles, fine lines and other facial aging signs. However, these products are limited in the results they are able to achieve. At one point or another, many patients begin to ask themselves whether they should exchange injectables for a surgical procedure such as facelift.
Beverly Hills plastic surgeon Dr. Ashkan Ghavami is the trusted choice for patients who wish to rejuvenate their appearance with injectables, facelift or both. Here, he explains when it is a good idea to consider switching from injectables to facelift.
You Are In Your Late 40s, 50s or 60s
Injectables can effectively minimize the appearance of mild to moderate wrinkles, fine lines and other signs of aging. Because of this, they are typically the preferred choice for younger patients (those in their late 20s, 30s and early 40s) who are just starting to see wrinkles and lines crop up. Facelift is a great option for severe lines, creases and wrinkles, and thus the treatment of choice for older patients.
It is important to note that everyone ages at a different pace and factors such as genetics, sun care and tobacco use should be taken into consideration. Depending on these factors, some patients may have more advanced signs of aging and can benefit from switching from injectables to facelift sooner than other patients.
You Have Excess Fat and Skin
Injectables are designed to smooth out noticeable wrinkles and fine lines and restore lost facial volume. What they cannot treat is loose skin and tissue, which are often a result of the body's loss of collagen and elastin over time. Surgical facial rejuvenation procedures like facelift are the only way to remove loose and skin tissues. During facelift, excess skin is excised and fat is removed or repositioned to create more youthful contours. If you are bothered by noticeable sagging skin particularly on the cheeks, neck or jawline, it may be time for facelift.
You Desire Longer-Lasting Results
Results with Botox last anywhere between three to four months, while the effects of dermal fillers can last between a few months to several years. On the other hand, an expertly performed facelift can last approximately 10 years or more. If you no longer wish to undergo repeat sessions to maintain your results with injectables, it may be time to consider facelift. Not only do the results last longer, they are also much more comprehensive and noticeable.
Contact Ghavami Plastic Surgery
Ultimately the decision to switch from injectables to facelift is a personal decision. Dr. Ghavami can help you determine the best treatment plan based on your unique case. To discuss your aesthetic needs and goals with Dr. Ghavami, schedule a consultation. Contact Ghavami Plastic Surgery by calling (310) 275-1959 or emailing us today.