Iggy Azalea Credits Dr. Ghavami's Flash Recovery® Breast Augmentation for "Fabulously Perky Breasts"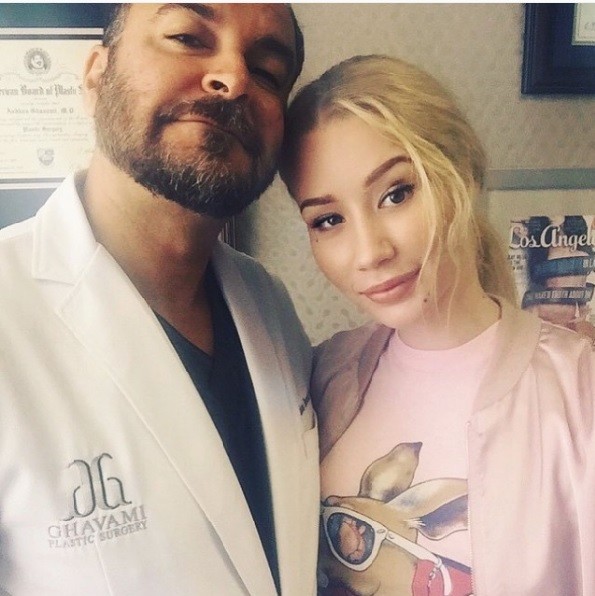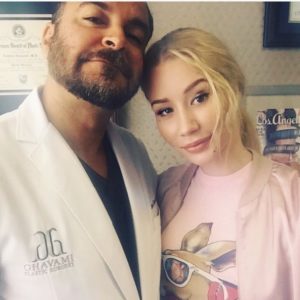 Rapper Iggy Azalea has always been open about her breast implants and how much she likes them. "I love them so much I had to talk about them!" Azalea told E! in March 2015. The rapper, famous for hit songs like "Fancy" and "Pretty Girls," says she now feels more confident about her figure and feels that her proportions are more balanced.
Just this month, Azalea decided to "catch up" with the plastic surgeon who performed her breast augmentation surgery — none other than Dr. Ghavami!
"Caught up with @DrGhavami today!!!!" the famous rapper wrote on her Instagram after posing alongside Dr. Ghavami in his Beverly Hills plastic surgery office. "He is the reason I have Fabulously perky boobs…" Dr. Ghavami reposted the post and wrote, "Nothing makes me happier than a happy patient and I always love seeing the beautiful @thenewclassic!"
Azalea, who was in Dr. Ghavami's Beverly Hills office for a PRP treatment, chose the talented plastic surgeon to perform her breast augmentation in late 2014 because of his reputation for excellent surgical technique, fast recovery, and patient care. Dr. Ghavami performed his 24 Minute/24 Hour Recovery procedure better known as the trademarked name: Flash Recovery Breast Augmentation®. Needless to say, Azalea's results were outstanding. Not only did the procedure achieve the voluptuous breasts Azalea had dreamed about for years, it allowed the busy rapper to perform onstage and dance alongside Jennifer Lopez at the 2014 American Music Awards just four days after her surgery!
"This is a remarkable advancement in how I can deliver not only gorgeous shaped breasts to my patients but also have them getting back to their busy lives quickly!" says Dr. Ghavami.
About the Flash Recovery Breast Augmentation® Procedure
Dr. Ghavami's Flash Recovery Breast Augmentation® surgery is an innovative surgical technique that aims to create a sub-muscular breast implant pocket with minimal trauma to the surrounding tissues. Dr. Ghavami has shown the results of the procedure live with time filters on his highly watched SnapChat. The procedure uses ONLY cautery (heat) dissection instead of blunt dissection to create the pocket. Blood vessels are cauterized ahead of time, preventing them from leaking and bleeding, which minimizes bruising and pain.
Undoubtedly one of the benefits of Dr. Ghavami's Flash Recovery breast augmentation is the shorter surgery time, resulting in an even shorter recovery time. The 24 Minute/24 Hour Recovery™ procedure provided the minimal downtime necessary for Azalea to perform at the American Music Awards just days later. Because the Flash Recovery procedure involves no compression bandages or tubes — only a comfortable and removable surgical bra — Azalea was able to recover in less than 24 hours and not miss a beat at the AMAs!
Learn More about Dr. Ghavami's Flash Recovery Breast Augmentation® Surgery
Azalea is not the only one who has raved about Dr. Ghavami's Flash Recovery procedure. As a celebrity plastic surgeon, several television, and news programs have invited Dr. Ghavami to talk about the procedure. He is regularly sought out by celebrities for his expert surgical technique and world-class patient care because of the time constraints of stardom.  Whether someone is an A-list celeb, model, Instagram star, or a busy stay-at-home mom, the Flash Recovery Breast Augmentation® procedure allows patients to look and feel their best without sacrificing time away from work and other important life commitments.  Just check out his Instagram (@drghavami) and see this amazing procedure live with time stamps on his SnapChat (username: DrGhavami).
If you would like to learn more about Dr. Ghavami's Flash Recovery Breast Augmentation® procedure, call his Beverly Hills office at (310) 275-1959.