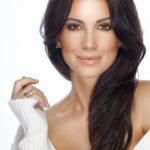 High cheekbones are an indication of youthful beauty. Unfortunately, over time, the face loses volume and bone density decreases, and the skin droops, causing a wrinkled, sunken and flattened cheek appearance.
Dermal fillers are a quick and effective way to restore lost volume to the cheeks.  When injected properly, dermal fillers can result in lifted cheeks and a more balanced overall facial appearance.
In this blog post, Beverly Hills plastic surgeon Dr. Ashkan Ghavami explains how he uses dermal fillers to create beautifully sculpted and lifted cheeks.
Posted in Non-Surgical